Teaching kids to read is pretty important, don't you think? Reading is something that we all need and yet so many struggle to do it. Whether it is because of vision problems or reading disabilities there are definite barriers to some kids learning to read.
So, when a product comes out to help parents and children achieve success in reading I think that's a good thing. No, that's a great thing. When a child is successful at reading it translates to other areas of their lives and makes them feel confident in their abilities and themselves.
That's something we all want for our kids.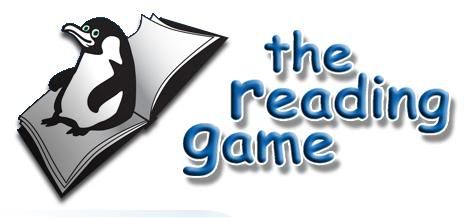 Here is where
The Reading Game
comes in. The Reading Game is a wonderful game designed to help children learn to read while having fun so there is no pressure or frustration.
The Reading Game
is set up so that the child plays the game and then uses the words they have learned to read the books. The Reading game has six illustrated storybooks-Skunk, Bear, Snake Unicorn, Penguins, and Zebra. All the games have a color coded word matching card game for ease of use. The memory games are played in stages for each book. The student learns five words in each stage. By the end of the first book, the student will be able to read 30 words.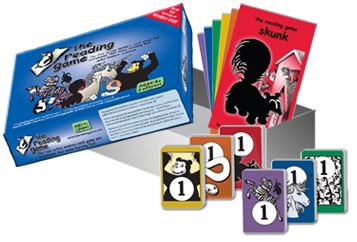 "Frequent exposure through play hard-wires these words into long-term memory. The card game requires two players, the student and the tutor. By transforming rote learning into a fast paced game where there is a winner every few seconds, learning to read becomes fun.
The first story is told using just those thirty words. It tells of a skunk without a strip who is rejected for being different but finds acceptance among a group of cats and becomes their defender. Each subsequent game in the series adds a further thirty words for a reading vocabulary of 180 words by the time the complete series is finished. Of the twenty-five most commonly used English words, twenty-two are on the list; of the forty most commonly used English words-thirty. The multi-sensory teaching approach-through the card game play and the storybooks-works well for retention and student enjoyment."
We have enjoyed this game quite a bit. Even though my youngest already knows how to read this game has helped with knowing the words on sight much more quickly. I can't wait to use
The Reading Game
with Bug-I know it will help and be tons of fun.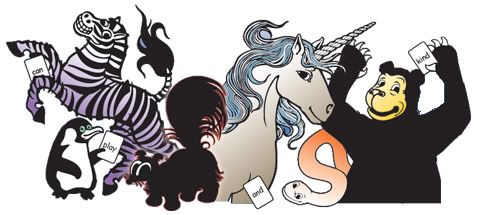 To find out more about
The Reading Game
head on over to their website and read all about it. The Reading Game sells for $24.95 and comes with all the books and the games for each. Before you start The Reading Game you should have your child take
this assessment
to see where your child's strengths and weakness are. You can use the assessment before and after using The Reading Game to check their progress. Check out all that the website has to offer. Want to know more? Check out
this page
for more answers and to watch a video about the game.
This page
tells you about the creators of The Reading Game. Don't forget about
this page
to find out about recording sheets and the assessments. Still need more info?
This page
has the contact info that you need.
If you want to read what other
Crew members
have to say, head on over to
The Crew Blog
and check them out.

**I was given a copy of The Reading Game through
The TOS Crew
in exchange for my honest review.